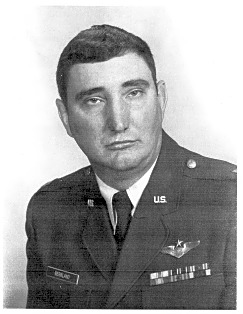 Randall Edward Berkland, Sr.
February 18, 1950 ~ May 03, 2021 | 71
Randall Berkland, Sr.
Randall E. Berkland, of Mount Holly, NC, died May 3, 2021 at Livine & Dickson Hospice House-Huntersville, NC. Mr. Berkland was born February 18, 1950 in Devils Lake, ND, the son of the late Edward M. Berkland and Elizabeth M. Berkland.
He was a 1972 graduate of Clemson University with a BA in Economics and Accounting, a 1984 graduate of the University of Arkansas with an MS in Operations Management, and a 1994 graduate of Central Piedmont Community College with an AAS in Microcomputer Systems Technology.
He was commissioned a USAF Second Lieutenant upon graduation from Clemson and served as an active flyer and in staff positions for 20 years before retiring from the Air Force. He served as a crewmember, instructor, and evaluator in the B-52H and as Chief, Electronic Warfare Simulator Operations and Chief, Defensive Systems Branch in the B-52G. He served as Command Center Team Chief and Operations Plans Support Officer in non-flying staff positions. He was a veteran of the Vietnam War and Desert Storm and amassed over 2800 hours in the B-52.
After Air Force retirement, he taught Computer Engineering Technology with the Charlotte Mecklenburg, Gaston County, Lee County, and Wake County school systems. After retiring from teaching, he pursued his passion for golf with his close friends, working in the yard, and carpentry.
He volunteered as Boy Scout Committee Chairman and Assistant Scoutmaster. He was elected to the Yokota High School Advisory Board. He also volunteered as a coach in women's softball and Little League baseball. He was a member of the Military Officers Association of American, the Air Force Association, The Association of Old Crows, and the National Rifle Association. He was also an active member of the YHS Class of 1968 planning committee and the American Legion Post 66.
Surviving are sons, Randall E. Berkland Jr. (Stacey) of Denver, NC, Michael B. Berkland of Mount Holly, NC and five grandchildren, Summer Bercik, Savannah Peyton, Nathan Berkland, Sage Peyton, and Aaron Berkland.
A Celebration of Life Service/Memorial Service will be held at 1:00 PM at Lifeway Church in York, SC with Rev. Steve Triplett officiating. The family will receive friends at the church from 12 noon until 1:00 PM. In lieu of flowers, memorial contributions may be made to the American Legion Post 66, P O Box 541 and to the YHS Class of 1968, 920 Davis Lever Rd. McConnells, SC 29726.
Online condolences may be made to the family at www.brattonfuneralhome.com.
Bratton Funeral Home, in York, SC, is serving the Berkland family.
Condolences for the Family of Randall Berkland, Sr.
---
| | |
| --- | --- |
| 291 | Days until next birthday (2/18/2022 or 18/2/2022) |
| 74 | Days since previous birthday (2/18/2021 or 18/2/2021) |
| 123 | Day of the year passed on |
| 242 | Remaining days in the year |
| 49 | 5/3/2021 (5 + 3 + 20 + 21) |
| 71 | Years lived |
| 26007 | Total days lived |