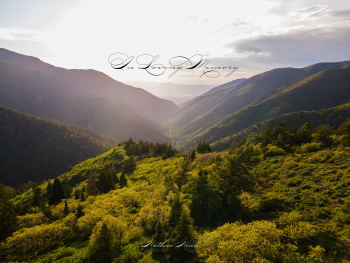 Morris Ratliff
January 17, 1931 ~ February 19, 2021 | 90
Morris Ratliff
Morris Ratliff died on Friday, February 19, 2021, in York, SC. He was born in Daisy, KY, January 17, 1931, the son of Wayne Ratliff and Flora Cornett Ratliff. In addition to his parents, he was preceded in death by his first wife, Elsie Hubler Ratliff. He is survived by his wife, Jane Land Ratliff, his son, John Ratliff, and his wife, Marie-Christine Villet, his granddaughter, Amelie Ratliff, and stepchildren, Mark Freeman, Julie Setzer, and Laurie Newlin, and
step grandchildren, Janie Newlin and Caroline Newlin.
He graduated from Ridgeland High School, Ridgeland, SC, in 1950, earned his Bachelor of Electrical Engineering from NC State University in 1957, and earned his Master of Electrical Engineering from Villanova University in 1965. His military service included the SC National Guard 1948-1950, US Air Force 1950-1954, 433rd Troop Carrier Wing, 317th Troop Carrier Wing, at Rhein-Main AFB and Neubiberg AFB in Germany as part of the German Occupation, and US Air Force Reserve 1957-1965 where he reached the rank of Captain.
Morris worked at the Eastern Test Range Missile Project for RCA, even down to Ascension Island in the South Atlantic, involved with radar, telemetry, underwater sound and communications. He later worked in radar signature analysis and with DAMP (Down Range Anti-Missile Program) during the Cuban Missile Crisis. Later that led to Signature Analysis Methods for Mission Identification (SAMMI) projects, with his going out to Kwajalein in the Western Pacific. He also worked at MIT Lincoln Laboratory. He stated what he enjoyed most was recognizing targets (missiles) and picking out re-entry vehicles from a pile of junk or chaff clouds. He received numerous citations and awards from military and civilian groups.
He was a member of Tau Beta Pi, Phi Kappa Phi, Eta Kappa Nu, Reserve Officer's Association, US Naval Institute, NC State Alumni Association, and the Honorable Order of Kentucky Colonels. He was raised as a Baptist, went to the Catholic Church with Elsie and attended the Presbyterian Church with Jane.
He had a life-long thirst for learning, loved his country, came from a long-line of military veterans who volunteered and were never drafted, was a great story-teller and punster, loved Shakespeare and knew nearly all the Bard's works by heart, had a wonderful sense of humor, and had a deep, melodic voice that carried far and wide, and loved to sing. He took pride in his study of history, especially military history and WWII. His retirement years were in Gulf Breeze, FL, and York, SC. He wrote many articles, papers, a book: On Sacred Ground, and the Big Leatherwood series of novels about WWII.
During his last months, Mark Freeman, Fred Good and Arthur Moore gave him great care, love, and devotion. The family thanks them and Hospice and Community Care of Rock Hill for their care and support.
A graveside service will be held at 11am, Friday, February 26, 2021, at Fort Jackson National Cemetery, 4170 Percival Road, Columbia, SC 29229, with the Rev. Nick Setzer officiating.
Memorials may be made to Hospice and Community Care, PO Box 993, Rock Hill, SC 29731.
Online condolences may be made to the family at www.brattonfuneralhome.com.
Bratton Funeral Home in York, SC is serving the Ratliff family.
Cemetery
Fort Jackson National Cemetery Columbia, SC
Condolences for the Family of Morris Ratliff
---
| | |
| --- | --- |
| 332 | Days until next birthday (1/17/2022 or 17/1/2022) |
| 33 | Days since previous birthday (1/17/2021 or 17/1/2021) |
| 50 | Day of the year passed on |
| 315 | Remaining days in the year |
| 62 | 2/19/2021 (2 + 19 + 20 + 21) |
| 90 | Years lived |
| 32906 | Total days lived |