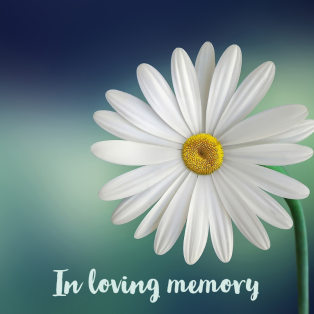 Jeane Elizabeth Haugen Hiott
July 16, 1928 ~ March 06, 2019 | 90
Jeane Elizabeth Hiott
Jeane Elizabeth Haugen Hiott, 90, died peacefully on Wednesday, March 6, 2019. She was born on July 16, 1928 in Lake Mills, Iowa. She was the daughter of Norwegian immigrants, Andreas Olaf and Emma Jorgensen Haugen. She is proceeded in death by her husband Greer Fleetwood "Bill" Hiott of 62 years, and 5 sisters and 2 brothers.
She graduated from St Olaf College School of Nursing in Northfield, Minnesota. In 1952, she married her loving husband, Bill, and they moved to York. She worked as his nurse in his medical practice for 42 years. She also received a degree in English from Winthrop College.
She is survived by her children: John Andrew Hiott (Beth) of York, Ana "Kiki" Hiott Shelton (Bill) of Norman, OK, Mary Hiott Holmes (Kevin) of Charleston, Jane Hiott Carlisle of Rock Hill, Judith Hiott Fair (Kelley) of Houston, TX, and Eunice Hiott Blain (Randal) of Shrewsbury, MO; her grandchildren: Myra Hiott Chapman (George) of Staunton, VA, John Andrew Hiott, Jr. of York, Amanda Ruth Hiott-Deas (Brandon) of York, Kaisi Shelton of Norman, OK, Lillian Jeane Carlisle of Spartanburg, Sarah Shepard Carlisle (Marshall Jewett) of Johnson City, TN, Judith Fleetwood Carlisle of St Louis, MO, Kristin Carlisle Johnson (Beau) of Charleston, Clara Bailey Farley (Scott) of Charleston, Forrest Tyler Bailey of Charleston, Kennedy Holmes (Ryan) of Richmond, VA, Logan Holmes of Charleston, Colten Holmes of the Isle of Palms, Margaret Emma Fair of Houston, TX, and Mary Beth Overby (Joshua) of Fenton, MO; and great grandchildren: Elizabeth Ruth Hiott of York and Parker and Sam Johnson of Charleston.
A memorial service will be held at First Presbyterian Church in York on Saturday, March 16, 2019, at 11:00 A.M. The family will receive friends in the Church parlor immediately following the service. Memorials may be sent to the First Presbyterian Church, 10 West Liberty Street, York, SC 29745, PATH, P. O. Box 52, York, SC 29745, or the charity of one's choice. Bratton Funeral Home of York is serving the family.
Condolences for the Family of Jeane Elizabeth Hiott
---
| | |
| --- | --- |
| 132 | Days until next birthday (7/16/2019 or 16/7/2019) |
| 233 | Days since previous birthday (7/16/2018 or 16/7/2018) |
| 65 | Day of the year passed on |
| 300 | Remaining days in the year |
| 48 | 3/6/2019 (3 + 6 + 20 + 19) |
| 90 | Years lived |
| 33105 | Total days lived |