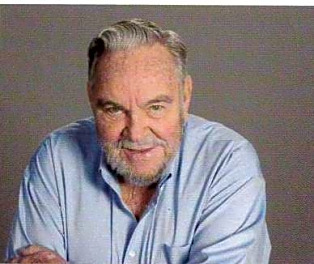 George M. Meyer
January 15, 1934 ~ November 04, 2020 | 86
George Meyer
George Michael Meyer 86, of York, SC passed away on Wednesday, November 04, 2020 at his home in York, SC.
George's graveside memorial service will be on Sunday, November 22, 2020 at 1:00 PM at Allison Creek Presbyterian Church with Rev. Sam McGregor officiating.
George was born in Charlotte, NC on January 15, 1934 at Mercy hospital. He attended local schools starting with Dilworth, followed by Alexander Graham, and graduated from Central High School in 1951. Next he went to the University of Virginia on a Naval ROTC Scholarship. He had a wonderful time at UVA. He lasted longer than Edgar Allen Poe. Then he lost his scholarship and went to NC State where he graduated in 1957 after jamming 4 years work into 7 short years.
As far as family goes, he has one sister Margaret P. Meyer 13 years younger than himself who raises sheep, goats, bees, chickens, and guineas on a farm. His wife, Jean Littlejohn Meyer, preceded him in death in 2008 after 48 years. They had no children.
His best job ever was Lifeguard for the Beaver Surf Co. in Ocean Drive, SC while he was in high school and college. While at UVA, he went on his Midshipman Cruise to Scotland, France, and Cuba. Upon graduation from NCSC, he turned down an offer from the Navy to go to OCS and volunteered for the draft thereby getting a 120 day deferment and going to work for the Corps of Engineers in Mobile, Alabama after which he became PFC Meyer, tank driver. Looking back on it that was the biggest mistake of his life. He got a hardship discharge after a few months because of his father's death due to cancer, and went to work full time.
First came Concrete Materials in Charlotte where he had a bunch of titles; Design Engineer, Erection Superintendent (his favorite), Vice President. Then out of the blue he got an unsolicited offer from the Paul N. Howard Company in Greensboro, more titles; Chief Engineer, followed by Eastern Division Vice President. Things were going good, he went through the UNC Executive Program. Then in 1974 the bottom fell out for the domestic market, we looked overseas, and formed a joint venture with Harbert Construction out of Birmingham, Ala. The next thing he knew he was the Harbert Howard area manager in Abu Dhabi United Arab Emirates. His job was to get 40 miles of waterline in place and find more work in the Middle East during the next two years. He had to look in fun places like Syria, Yemen, Iraq, Jordan, and Saudi Arabia. They got the pipe laid and wound up with jobs in Al Ain, UAE and Jeddah, Saudi Arabia. Then ITT decided to buy Howard and I became ITT Paul N. Howard, Director of Mideast Operations.
Next came another joint Venture with Harbert, Howard, and two other partners. They called themselves Negev Airbase Constructors, there job was to build an airbase in the Negev desert in Israel in less than two years as part of the Camp David accords between Israel and Egypt. They did it; His title was Deputy Project Manager, Support Group. His job was to build a camp in the desert for 2,000 people complete with housing, mess halls, a hospital, a fire department, and a police force; and also hire the 2,000 people in three months. The camp and the airbase were both finished on schedule. There was a disagreement between a Colonel in the Corps of Engineers and George about the time they were able to move into the camp. Bottom line, he went to New Orleans and George went to Jeddah Saudi Arabia.
A while after that ITT decided to dissolve ITT Paul N. Howard and George was out of a job. Another call out of the blue from and associate at Concrete Materials and he wound up opening a Civil Engineering Firm in Stuart, Fla. where he became Vice President of Development Engineering, Inc. After 10 years of that the bottom fell out of the development market. He got another call out of the blue from a casual acquaintance and it was off to Miami to become Senior Engineer (George made that up himself) for Atkins Engineers, a Forensic Engineering firm. Basically their clients came to them with problems; we figured out what was wrong and what it would cost to fix it, then somebody got sued.



After 10 years with Atkins he was approaching retirement age, so he did. The call out of the blue on that decision was a form that he got from Social Security telling him how much that they would pay him every month if he quit working coupled with a letter from his broker telling him about his IRA account.
Six months later he moved into his "Weekend Retreat" on Lake Wylie. Since 2000 he has tried to devote his time to what he thought of as Community Service. Some examples are Elder in Allison Creek Presbyterian Church, member of the Catawba River keeper Foundation, and Director of the Allison Creek Peninsula Home Owners association. At the church he headed up the Building and Grounds Committee for three years; later he undertook preserving the old Slave Graveyard, and building a Memorial Garden. With the CRF, he became an active Cove Keeper and served on the Riversweep Planning Committee. With the ACPHOA, he served first as Roads Director then, later, as Community Watch Director.
In closing he would like to mention some of the great groups he has been involved with along the way in more or less chronological order. Society of Stranders (SOS membership #4), Living legend #108, Director of the NC Society of Engineers,. The Abu Dhabi Sailing Club, The Jacksonville, Fla. Beach Bop Society, and PADI Master Scuba Diver, to mention a few.

It's been fun

In lieu of flowers, memorials may be made to the Allison Creek Presbyterian Church, 5780 Allison Creek Rd. York, SC 29745


Online condolences may be made to the family at www.brattonfuneralhome.com.
Bratton Funeral Home in York is serving the Meyer family.
Condolences for the Family of George Meyer
---
| | |
| --- | --- |
| 72 | Days until next birthday (1/15/2021 or 15/1/2021) |
| 294 | Days since previous birthday (1/15/2020 or 15/1/2020) |
| 309 | Day of the year passed on |
| 57 | Remaining days in the year |
| 55 | 11/4/2020 (11 + 4 + 20 + 20) |
| 86 | Years lived |
| 31705 | Total days lived |