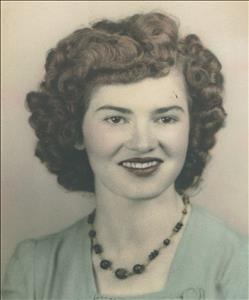 Edna Parham Cloninger
April, 08 1925 ~ November, 08 2017 | 92
Edna Parham Cloninger, 92, passed away on Wednesday, November 8, 2017 at her home.
The funeral will be held at 11 AM on Friday, November 10, 2017 at Olivet Presbyterian Church with Rev. Chip McArthur officiating. The burial will be held at Olivet Presbyterian Church Cemetery. The family will receive friends on Friday from 10 – 11 AM in the fellowship hall at Olivet Presbyterian Church.
Edna was a daughter of the late Arthur Dixon Parham and Minnie Elsie Ferguson Parham. She was a member at Olivet Presbyterian Church.
She is survived by her husband Billy Stroupe Cloninger, daughter Brenda Cloninger Nance, and three grandchildren. In addition to her parents, Edna was preceded in death by a granddaughter.
In lieu of flowers, memorials may be made to Olivet Presbyterian Church Building Fund, 159 Church Street, McConnells, SC 29726.
Online condolences may be made to the family at www.brattonfuneralhome.com.
Bratton Funeral Home in York is serving the Cloninger family.
Cemetery
---
Olivet Presbyterian Church Cemetery
Condolences for the Family of Edna Cloninger
---