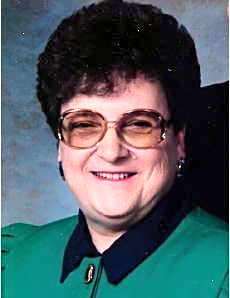 Alliene McClure Burns
February 18, 1936 ~ July 14, 2021 | 85
Alliene Burns
Mrs. Alliene McClure Burns, a resident of Tirzah, South Carolina, passed away peacefully at Piedmont Medical Center on Wednesday, July 14th.
The funeral service will be 2:00 PM Friday, July 16, 2021 at Tirzah ARP Church in York, SC with The Reverends Andy Putnam and John White officiating. Burial will follow in the church cemetery. The family will receive friends after the services in the Fellowship Hall.
She has been a resident of Tirzah since March 1962. Alliene was a member of Tirzah ARP Church where she taught Sunday school, assisted with the nursery and bible school, and was a member of the Tirzahites club.
She was proceeded in death by her beloved husband Walter Lewis Burns, her sister Mary Ellen Neely, her mother Bessie Branham McClure Parker, her father Ernest McClure, and her daughter-in-law Leigh Ann Burns.
She leaves behind her three sons Steven Lewis Burns (Debbie) of Tirzah, SC, Walter Kenneth Burns of Charlotte, NC, and Martin Keith Burns (Cathy) of Clover, SC. She has three grandchildren Walter Andrew Burns (Tonya) of Charlotte, NC. Melissa Dallas Burns of Tirzah, SC, and Christopher Lewis Burns (AJ) of Clover, SC. She has one great-grand-daughter Willow Burns of Clover, SC. She also leaves behind her twin sister Alice Nichols of Smyrna, SC.
Alliene was raised in Clover, SC surrounded by family. She was a proud Blue Eagle and later became a homemaker. When her children were older, she worked at the Rock Hill Printing and Finishing Company. She loved music, especially Roy Rodgers and Elvis.
Memorials can be made to Tirzah ARP Church. The family extends their greatest appreciation to the caregivers at White Oak in Rock Hill, SC during Alliene's final years.
Online condolences may be made to the family at www.brattonfuneralhome.com.
Bratton Funeral Home in York is serving the Burns family.
Cemetery
Tirzah ARP Church Cemetery
Condolences for the Family of Alliene Burns
---
| | |
| --- | --- |
| 219 | Days until next birthday (2/18/2022 or 18/2/2022) |
| 146 | Days since previous birthday (2/18/2021 or 18/2/2021) |
| 195 | Day of the year passed on |
| 170 | Remaining days in the year |
| 62 | 7/14/2021 (7 + 14 + 20 + 21) |
| 85 | Years lived |
| 31193 | Total days lived |