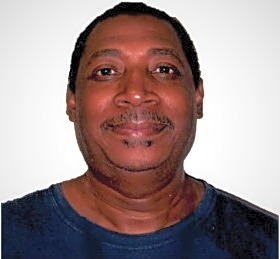 Timothy Clayton Reese, Sr.
October 10, 1960 ~ June 20, 2020 | 59
Timothy Reese, Sr.
Funeral services for Mr. Timothy Clayton Reese, Sr., 59, of Dublin, Georgia, will be held on Saturday, June 27, 2020, at 11 AM at the graveside in the Dudley Memorial Cemetery at 600 East Mary Street in Dublin. Bishop Otha Stanley will deliver the eulogy.

Mr. Reese was born on October 10, 1960, to the late Charles Reese, Sr., and Missionary Cleo Reese Taylor. He lived his life in love, and was very dedicated to God, his family, and was a devoted and laughing gentleman. He was a 1979 graduate of Dublin High School, and was a dedicated fan of the Dublin High School Fighting Irish Football Team. He attended all the football games, and when the Irish made it to the playoffs in Atlanta, the family was there.

He was preceded in death by his father and mother, a stepfather, Deacon J. B. Taylor, Sr., his stepbrothers, Charles Taylor, Julius Taylor, J. B.Taylor, Jr., Donnie Taylor, Sr., his grandmothers, Nora Reese, Elizabeth Jones, and Lessie D. Phillips, his grandfathers, Ike Reese, James Monroe Phillips, and by his father-in-law, Willie James (Buddy) Wright. Mr. Reese passed away on June 20, 2020.

Mr. Reese leaves to cherish his precious memories his loving and devoted wife who was the apple of his eye, and caregiver, Annie Wright Reese, his loving daughter who he helped to raise, Aalliyah C. Sims, three sons, Demario (Kasey) Wright of Dublin, Jamaal Reese of Los Angeles, California, Timothy Reese, Jr., brothers, David (Tara) Reese, of Dublin, Oliver (Mailye) Taylor, Adolph (Ruby) Taylor, Marion (Carolyn) Taylor, sisters, Bertha Brown, Geneva Taylor, aunts, Rodella Hood, Elizabeth Turner, Mary Reese, mother-in-law, Ellean Wright of Dublin, favorite sister-in-law, Jean Wright, of Dublin, Melissa (Albert) O'Neal, Everlene Dudley, Betty (Welton) Rozier, all of Dublin, Martha (Bobby) Rozier of West Palm Beach, Florida, Linda Reese of Dublin, brothers-in-law, Lee (Claudia) Wright of Dudley, Michael (Angela) Wright of Montrose, a special friend, Earl Mitchell of Atlanta, and a host of grandchildren, nieces, nephews, cousins, and friends.

Please post condolences at ServicesbyDudley.com
Services by Dudley Funeral Home of Dublin
Cemetery
Dudley Memorial Cemetery, 600 East Mary Street, Dublin, Georgia
Condolences for the Family of Timothy Reese, Sr.
---
| | |
| --- | --- |
| 112 | Days until next birthday (10/10/2020 or 10/10/2020) |
| 254 | Days since previous birthday (10/10/2019 or 10/10/2019) |
| 172 | Day of the year passed on |
| 194 | Remaining days in the year |
| 66 | 6/20/2020 (6 + 20 + 20 + 20) |
| 59 | Years lived |
| 21803 | Total days lived |