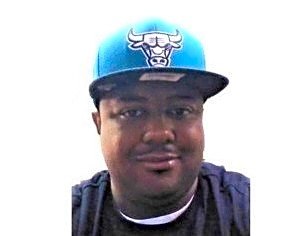 Kendrell Graddy
May 13, 1986 ~ February 02, 2020 | 33
Kendrell Graddy
Funeral services for Mr. Kendrell "Pete" Graddy, Sr., 33, of East Dublin, will be held on Saturday, February 8, 2020, at 2 PM, at the Buckeye Baptist Church, 2176 New Buckeye Road in East Dublin.

Mr. Graddy was born on May 13, 1986, as the son of Julia Ann Graddy of Wrightsville and Garrey (Lareta) Duty, Sr., of Dublin. He was a member of the Ranger Grove Church of God in Christ in Wrightsville. He attended Johnson County High School and graduated with the Class of 2004. He joined the Army Reserve in 2007, where he was enlisted for six years. During that time, he obtained his Commercial Driver's License in Atlanta, Georgia. After Kendrell left the Army Reserve in 2013, he worked primarily as a truck driver; he later purchased his own rig and became an independent truck driver.

He was passionate about music and took up deejaying, offering his talents for private parties and family events. Many knew him as "DJ Drop".

Kendrell loved spending time with his family, especially his three kids. He was a very humble man who found joy in looking after his family and friends. He never had a bad word to say about anyone. Anyone who knew him would tell you that Pete was a "one of a kind" person who was dependable and loyal. He will be missed by all who knew him. He was called home by his Heavenly Father on February 2, 2020.
·
He was preceded in death by his maternal grandmother, Tinnie Mae Graddy.

Survivors include three children, Kendrell "PJ" Graddy, Jr., and Kahliyah Graddy, both of East Dublin, and their mother, his devoted friend, Angelica Whipple, and Khylis Gradd y and his mother, Tikeshia Gamble; maternal grandfather, Roger Owens; devoted aunt, Lora Graddy; devoted nephew, Dyonati Graddy; two special friends, Freddie "Leebo" Armstrong and Marquis "Ke-Ke" Cuyler; brother, Elderick (Ski) Graddy of Wrightsville; sister, Artiki Graddy of Wrightsville; brother, Garrey (Chasity) Duty, Jr., of Dublin; brother, Andre Wright, Sr., of Dublin; brother, Christopher Derrick (Nicole) Duty of Dublin; sister, Dr. Eri ca (Andrew) Wilson of McDonough; sister, Kieshundra (Terrance) Hall-McClain of East Dublin; sister, Joy S. (Greg) Willis of Warner Robins; sister, Jessica Duty (Chris) Wright of Dublin; paternal grandparents, Kenneth and lzen Shepard of Mansfield, Ohio; and a host of aunts, uncles, and nieces,

Please post condolences at ServicesbyDudley.com.

Services by Dudley Funeral Home of Dublin.
Condolences for the Family of Kendrell Graddy
---
| | |
| --- | --- |
| 101 | Days until next birthday (5/13/2020 or 13/5/2020) |
| 265 | Days since previous birthday (5/13/2019 or 13/5/2019) |
| 33 | Day of the year passed on |
| 333 | Remaining days in the year |
| 44 | 2/2/2020 (2 + 2 + 20 + 20) |
| 33 | Years lived |
| 12318 | Total days lived |