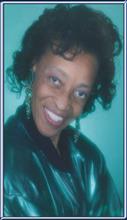 Beatrice, "Bea" Virginia Walker, formerly Beatrice Freeman of Blacksburg, Virginia, was born in Roanoke, Virginia, to the late Alonzo Freeman Sr. and Bessie (Briggs) Freeman, also of Blacksburg. Ms. Walker was the youngest and last of five siblings, including, Alonzo Jr., Nannie Bell, Ernest and Haywood Freeman. The family owned several local businesses, including a dry cleaner's, an ice cream parlor and a beauty salon.

Bea was a dynamic community member and cared deeply about the preservation of Blacksburg's African-American history. She was instrumental in the renovation of the Order of St. Luke's and Odd Fellows Hall Museum in Blacksburg and was ultimately appointed one of three trustees. In addition, she was a font of information, regarding African-American events, neighborhoods and community members.

Always physically active, Bea enjoyed many sports; even after graduating from high school she continued to enjoy basketball, softball and bowling. In her later years, she participated weekly, in the "Up and at 'Em" Senior Bowling League at the NRV Superbowl and competed annually in the Montgomery County Senior Games, where she earned medals in riflery and archery.

After graduation from Christiansburg Institute, Bea attended Bluefield State College and earned a degree in business. Though she worked for a brief stint at the war office in Washington DC, she eventually returned to Blacksburg, where she worked for several local organizations, including substitute teaching at Christiansburg Institute. She also worked at Carol Lee Doughnuts, Litton Poly-Scientific and in 1975, Volvo White Motor Company in Dublin, Virginia. While at Volvo, Bea became an active member of the United Auto Workers (Local 2069) and a strong advocate for fellow employees. Bea Walker retired from Volvo in the summer of 2004. Though she lived in Blacksburg for several decades, in the 1970's the town acquired her family home through the imminent domain process, in order to expand the fire department. She lived the remainder of her life, in Christiansburg, Virginia.

Those who knew Bea knew of her quick wit, her sense of fun, her wonderful sense of humor and the love she had for her family. Bea was the mother of three children; Delores "Dee" Walker of Hickory, North Carolina; Leo "LD" Walker, of Christiansburg; and William "Lonnie" Walker of Pulaski. She was also a grandmother of eight: Latanya, Fred, Lonnie Jr., Aaron, Danny, Devon, Jamar and Latasha. Additionally, Bea was aunt to fifteen well-loved nieces and nephews, including the Snells: Doris Ann, Sylvia, Laverne, Connie, Denise and Sidney-and the Freemans: Charles, Cecil, Keith, Terry, Jackie, Debbie, Barbara Jean, Cookie and Joyce.

There will be a wake Monday January 6, 2014, from 6:30 p.m. to 8 p.m. A viewing will be held January 7, 2014, beginning at noon, followed by a memorial service at 1 p.m. All activities will be held at St. Paul A.M.E. Church in Blacksburg. Reverend Glenn Orr will conduct the services. The family will receive loved ones, following the service.